1 August 2017: Hear Ye Hear Ye!!! The votes are in, and the attendees of the 2017 TCHVA Reunion in Minneapolis MN have voted Rapid City SD as the site for our 2019 TCHVA Reunion. The actual date and times for this reunion are still to be determined, but we have enlisted the services of a travel planner to get the ball rolling.

Keep an eye out in this website, especially the Reunion 2019 Planning page, or on our Facebook page where we'll be posting updated information as plans are firmed up. While it may be a bit early to start planning your trip, you can at least make a note of the location and start checking out things you might like to do and drop us a note via the Contact Us link.
13 June 2017 - OK folks, our 2017 TCHVA Reunion was a great success, ask anyone who attended. Quite a few first-timers, some continuing their "perfect attendance" (we need to put some stars on their badges next time!) and lots of other shipmates, families and friends coming together to enjoy the week. Check out some of the pictures at the Photos page to the left!
Congratulations to our new (and some old) TCHVA Officers for the 2017 - 2019 period. Per the by-laws, Steve Garcia relieves Dan Schubert as our new Board Chairman, Ron Church is our new President, Phil Leblanc was voted in as new Vice President, and all remaining officers agreed to continue in their present positions and were approved by reunion attendees.
Please check out the 1MC - Attention All Hands or Reunion 2019 Planning pages at the left for additional info on this year's reunion and plans for 2019. It promises to be another wonderful time together, in a new location, and hopefully with many new first-timers, returnees and those "perfect" attendees. Also if you go down to the Photos link on the left side of this page, it will now link you to the USS Thomas C Hart FF-1092 Facebook page where you can examine additional Discussions, Photos, Albums and Videos from the 2017 Reunion.
And don't forget to check out our Facebook group page at USS Thomas C Hart FF-1092 for more photos, conversations, and ways to contact and renew old acquantainces!!!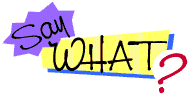 "I can imagine no more rewarding a career. And any man who would be asked in this century what he did to make his life worthwhile, I think can respond with a good deal of pride and satisfaction: 'I served in the United States Navy."
- John F. Kennedy

Photo taken during Artic Sharem - 1984 North of Iceland - Approaching AOR-2 for RAS
Welcome Aboard the USS Thomas C. Hart (DE/FF-1092) Veterans Association's homeport on the web! We hope you enjoy your visit. Some of our pages on this site feature audio when you visit the page so turn up your volume to enhance your experience. If you ever served aboard the TCH, we'd love for you to join us. Everyone is welcome to look around and sign our Decklog (guestbook). Association members are invited to visit the "Members Only Lounge" for posting comments and discussion items. If you have photos or ideas for the site, please let us know! If your'e a TCH vet, please be sure to "Muster" on the Sailing List page.


TCHVA Members: It's time to renew your memberships! The low, low rate of $20 for membership dues will grant you a 2-year membership! Click the "Join TCHVA" page on the left or click the link below to join/renew your membership. Check the current Member Listing Page to see if your name is listed. If it isn't your membership has expired. But it is never too late to join or renew your membership. Your dues help us in so many ways, and helps you see what's going on with our reunion plans, catching up with former shipmates and friends, keeping our website afloat, etc. Every penny of your dues go directly into TCHVA activities, no one gets paid, everyone associated with oversight, management and operating the TCHVA are volunteers. So please consider joining us today!
Click to Join or Renew TCHVA Membership now!
Newly Arrived - TCHVA Membership cards!
Get yours now!