14 February 2017: Happy Valentine's Day to one and all. Please take a moment to check out the 2017 TCHVA Reunion Registration link to see who has already signed up for this year's reunion in Minneapolis, MN. I know many of you were waiting to see if you know anyone who might be attending, checking other travel and vacation plans, etc. But if you sign up, then some of those "other" shipmates who were also wondering may also sign up now that you have. The link will walk you through it. So don't delay too long, we have a great agenda in a wonderful city. so please consider joining in the fun.
1 January 2017: HAPPY NEW YEAR! Hope 2017 will be a happy, healthy and prosperous year for all. Looking forward to seeing many of you in Minneapolis, MN this coming June for the TCHVA Reunion. Please don't delay, make your reservations today, or at least before May.
19 December 2016: Check out the 2017 TCHVA Reunion Reservation page for the latest info for our 6 - 11 June 2017 Reunion! You can register now as well as sign up for some great tours and events Randy Groen has set up for us. It looks like a great venue and should be lots of fun. There's a dinner theater show ("Grease"), city tours, Mississippi paddleboat ride, a tour of the new Minnesoat Viking stadium and for you shoppers, our hotel is right next to the amazing Mall of America. Start planning now for a fantastic time.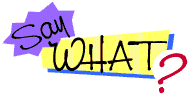 "I can imagine no more rewarding a career. And any man who would be asked in this century what he did to make his life worthwhile, I think can respond with a good deal of pride and satisfaction: 'I served in the United States Navy."
- John F. Kennedy
29 November 2016: Check out the latest TCHVA Newsletter, the Winter 2016 edition at the Newsletters link on the left! Also please visit the 2017 Reunion Planning link on the left to read about some of the planned events for the event.

Photo taken during Artic Sharem - 1984 North of Iceland - Approaching AOR-2 for RAS
Welcome Aboard the USS Thomas C. Hart (DE/FF-1092) Veterans Association's homeport on the web! We hope you enjoy your visit. Some of our pages on this site feature audio when you visit the page so turn up your volume to enhance your experience. If you ever served aboard the TCH, we'd love for you to join us. Everyone is welcome to look around and sign our Decklog (guestbook). Association members are invited to visit the "Members Only Lounge" for posting comments and discussion items. If you have photos or ideas for the site, please let us know! If your'e a TCH vet, please be sure to "Muster" on the Sailing List page.


TCHVA Members: It's time to renew your memberships! Special Offer - A $20 membership dues will grant you membership until January 2018! Click the "Join TCHVA" page on the left or click the link below to join/renew your membership. Check the current Member Listing Page to see if your name is listed. If it isn't your membership has expired.
Click to Join or Renew TCHVA Membership now!
Newly Arrived - TCHVA Membership cards!
Get yours now!