27 April 2017: Please take a moment to check out some minor changes to the TCHVA Reunion itinerary at the 2017 TCHVA Reunion Registration page (link to left of this page). As always, changes are necessary due to conflicts with event planners or requests of the events we contracted with. As always, we sincerely regret any inconvenience. All events are still a "GO", just a couple of tweaks to dates and/or starting times.
22 April 2017: Just a little update: Reservations for our TCHVA Reunion in Minneapolis are up to 38 and counting. Hope you've had time to plan your vacations, trips, excursions, etc., and include a stop in Minneapolis, MN for 6 - 11 June 2017. We have a great venue arranged, and how does it get any better than sitting right across the street from the Mall of America! Check out the Reunion Planning link and take the plunge. BIG REMINDER: to get the special TCHVA Reunion rate at the hotel, you must reserve your room NLT 8 May 2017!!! As always, the more the merrier.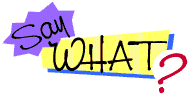 "I can imagine no more rewarding a career. And any man who would be asked in this century what he did to make his life worthwhile, I think can respond with a good deal of pride and satisfaction: 'I served in the United States Navy."
- John F. Kennedy

Photo taken during Artic Sharem - 1984 North of Iceland - Approaching AOR-2 for RAS
Welcome Aboard the USS Thomas C. Hart (DE/FF-1092) Veterans Association's homeport on the web! We hope you enjoy your visit. Some of our pages on this site feature audio when you visit the page so turn up your volume to enhance your experience. If you ever served aboard the TCH, we'd love for you to join us. Everyone is welcome to look around and sign our Decklog (guestbook). Association members are invited to visit the "Members Only Lounge" for posting comments and discussion items. If you have photos or ideas for the site, please let us know! If your'e a TCH vet, please be sure to "Muster" on the Sailing List page.


TCHVA Members: It's time to renew your memberships! Special Offer - A $20 membership dues will grant you membership until January 2018! Click the "Join TCHVA" page on the left or click the link below to join/renew your membership. Check the current Member Listing Page to see if your name is listed. If it isn't your membership has expired.
Click to Join or Renew TCHVA Membership now!
Newly Arrived - TCHVA Membership cards!
Get yours now!