26 June 2022: Wow! Just wrapped up our TCHVA Reunion in Herndon VA/Washington DC and it was a fantastic event. I'm sure all who attended some or all of the events would agree. At the Business Meeting on Saturday, 25 June 2022 it was voted to have our next reunion in Norfolk VA next year (2023, dates TBD) to celebrate the 50th Anniversary of the ship's commissioning. While we generally have a reunion every 2 years, the pandemic and postponement of he 2021 Reunion got us a little off schedule, and we didn't want to miss the opportunity to celebrate the Golden Jubilee of TC Hart's commissioning in her homeport of Norfolk, VA.
So stay tuned for photos and a recap of this year's reunion, and further updates as they become available for next year's Golden Jubilee celebration in Norfolk. If past reunions are any indication, it will be a memorable celebration in a location that historically has the highest number of attendees.
6 May 2022: Please check out the Newsletter page for the latest TCHVA Newsletter. It has updated info on our 21-26 June 2022 TCHVA Reunion and other tidbits of gouge from your Board. Enjoy!
28 December 2021: Hello shipmates - Our NEW USS Thomas C Hart (DE/FF-1092) Veterans Association website is under construction, and is due to launch this Fall (2022). Thank you got your patience! Webmaster
27 June 2021: Members can check out the updated Master Roster (password protected) by visiting the Members Only page! Enjoy...
25 January 2021: We have included a new Members Only page to the web site. It will be available to ACTIVE Members only. The TCHVA Board is looking for ways to provide some value to our former shipmates by including some tailored info and/or data that may be interesting and of value to Members of TCHVA.
In order to view this page, you will need a Logon email address and Password. Our Secretary will be emailing all current members with the required Logon email address and password. We ask that you please respect all other current active members by not sharing this information with anyone else.
As this page is new and evolving, we are considering other types of information we may want to limit to active members only. The Logon address and Password will be included in the Welcome Aboard email to any new member. The Logon data will be changed at least annually, with active members so advised.
We thank you in advance for your cooperation.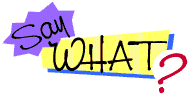 "I can imagine no more rewarding a career. And any man who would be asked in this century what he did to make his life worthwhile, I think can respond with a good deal of pride and satisfaction: 'I served in the United States Navy."
- John F. Kennedy

Photo taken during Artic Sharem - 1984 North of Iceland - Approaching AOR-2 for RAS
Welcome Aboard the USS Thomas C. Hart (DE/FF-1092) Veterans Association's homeport on the web! We hope you enjoy your visit. Some of our pages on this site feature audio when you visit the page so turn up your volume to enhance your experience. If you ever served aboard the TCH, we'd love for you to join us. Everyone is welcome to look around and sign our Decklog (guestbook). Association members are invited to visit the "Members Only Lounge" for posting comments and discussion items. If you have photos or ideas for the site, please let us know! If your'e a TCH vet, please be sure to "Muster" on the Sailing List page.


TCHVA Members: It's time to renew your memberships! The low, low rate of $20 for membership dues will grant you a 2-year membership! Click the "Join TCHVA" page on the left to join/renew your membership. Check the current Member Listing Page to see if your name is listed. If it isn't your membership has expired. But it is never too late to join or renew your membership. Your dues help us in so many ways, and helps you see what's going on with our reunion plans, catching up with former shipmates and friends, keeping our website afloat, etc. Every penny of your dues go directly into TCHVA activities, no one gets paid. Everyone associated with oversight, management and operating the TCHVA are volunteers. So please consider joining us today!
Newly Arrived - TCHVA Membership cards!
Get yours now!