4 April 2018: Check out the Newsletter tab on the left for the latest edition of the TCHVA Newsletter. We try to publish one several times per year, and if you have any item(s) that you think would be of interest, pease don't hesitate to forward to Dave Neimeyer, our editor-in-chief. Of note is the fact that over 400 copies of these newsletters go out to anyone for whom has ever submitted their info to our website. So even if you are not a member of TCHVA, we still consider you shipmates and want to get the word out to you.

So let Dave hear from you, and as always, we invite you to join TCHVA to possibly reconnect with former shipmates, make new acquaintances, and get the gouge for our reunions. The next reunion will be in June 2019 in Rapid City, SD. There is a lot to see and do in that area, rich in history, and should be a really enjoyable time.

Also take a moment to check out some links to Rapid City SD and surrounding areas which will form the itinerary for our June 2019 TCHVA Reunion. You can find those on the 2019 Reunion Planning page link on the left.
1April 2018: Happy Easter to all!!!!
30 December 2017: On behalf of the entire TCHVA, I'd like to wish everyone a very Happy and Healthy New Year in 2018.

And as we turn the calendar to 2018, we're getting closer to our next TCHVA Reunion in Rapid City, SD. For early planning purposes, it looks like we're targeting early June 2019 (somewhere around 4-8 June 2019 for early estimates) to take advantage of better pricing for accomodations, events, and avoiding conflicts with other major events in and around Rapid City SD during that timeframe (you Sturgis bikers know what I mean!).

Cheers!!!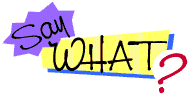 "I can imagine no more rewarding a career. And any man who would be asked in this century what he did to make his life worthwhile, I think can respond with a good deal of pride and satisfaction: 'I served in the United States Navy."
- John F. Kennedy

Photo taken during Artic Sharem - 1984 North of Iceland - Approaching AOR-2 for RAS
Welcome Aboard the USS Thomas C. Hart (DE/FF-1092) Veterans Association's homeport on the web! We hope you enjoy your visit. Some of our pages on this site feature audio when you visit the page so turn up your volume to enhance your experience. If you ever served aboard the TCH, we'd love for you to join us. Everyone is welcome to look around and sign our Decklog (guestbook). Association members are invited to visit the "Members Only Lounge" for posting comments and discussion items. If you have photos or ideas for the site, please let us know! If your'e a TCH vet, please be sure to "Muster" on the Sailing List page.


TCHVA Members: It's time to renew your memberships! The low, low rate of $20 for membership dues will grant you a 2-year membership! Click the "Join TCHVA" page on the left or click the link below to join/renew your membership. Check the current Member Listing Page to see if your name is listed. If it isn't your membership has expired. But it is never too late to join or renew your membership. Your dues help us in so many ways, and helps you see what's going on with our reunion plans, catching up with former shipmates and friends, keeping our website afloat, etc. Every penny of your dues go directly into TCHVA activities, no one gets paid, everyone associated with oversight, management and operating the TCHVA are volunteers. So please consider joining us today!
Click to Join or Renew TCHVA Membership now!
Newly Arrived - TCHVA Membership cards!
Get yours now!